HOW DO I RESERVE THE MONEY FOR PAYOUT?
---
Money for payout can be reserved within the My Account option, in the sub-option withdraw. Enter the amount of money you wish to collect in the field and select the type of payment from the menu on left side.
Withdraw with MTN by Monetbill:

Withdraw with ORANGE by Monetbill:

Withdraw with MTN:

Withdraw in our betshop: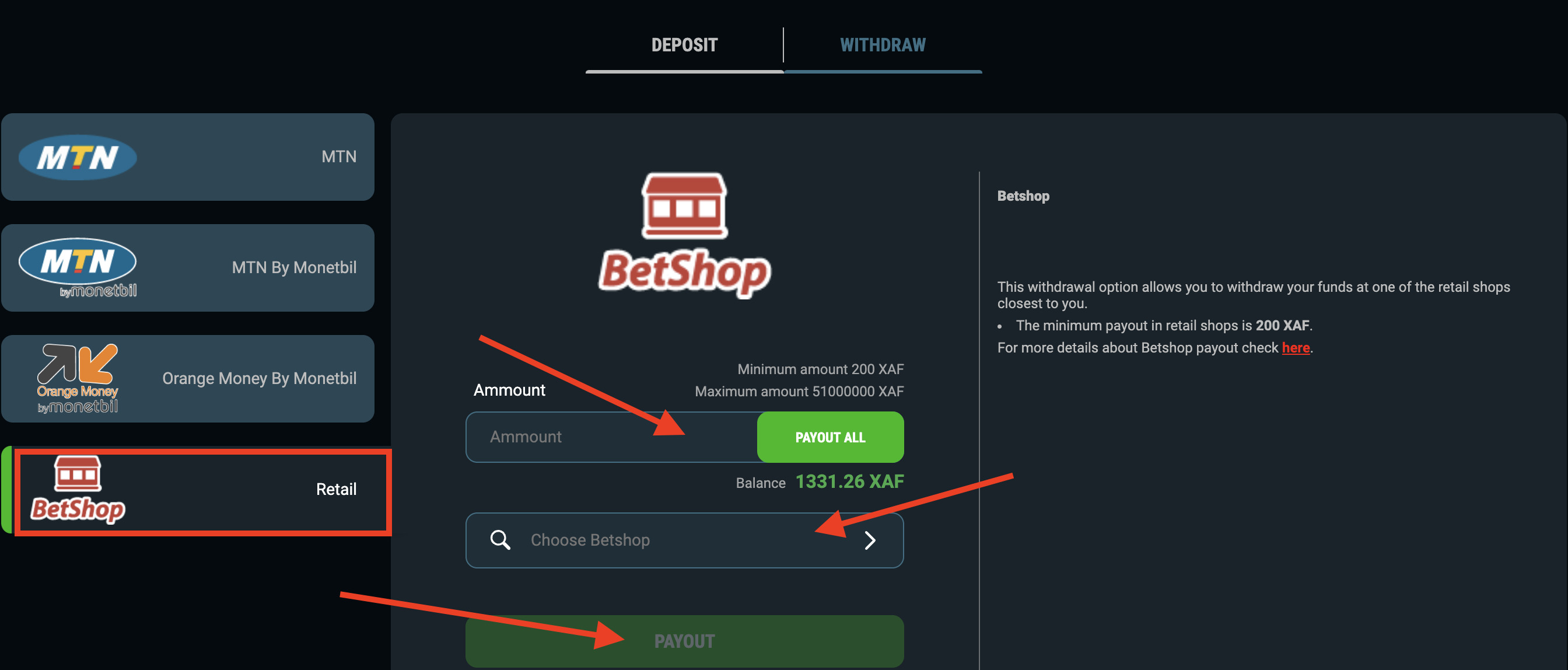 If you choose Betshop as option, select the betshop where you have made deposits before.
__
IN PRACTICE
__
Enter the amount you wish to withdraw in the field, and select the type
desired payment from the drop-down menu.
__
PROCEDURE
__
The rule is that deposits and withdrawals are made using the same process. How you will be able to collect your winnings depends on how you deposited the money.
For example: If you have deposited money by MTN, the payment will be made to your MTN account.
In case of withdrawal of the entire deposit amount immediately after payment, supergoaal.cm reserves the right to charge an administrative fee in the amount of 10% of the deposit amount.
---