Money deposit on supergooal.cm
---
The deposit can be paid in using the option My Account, deposit and withdraw or from main page, click on button DEPOSIT. Enter the amount of money you wish to pay in the field and select the payment type in the drop-down menu. After payment confirmation follow instructions depending on the selected payment method.
Deposit with MTN by Monetbil: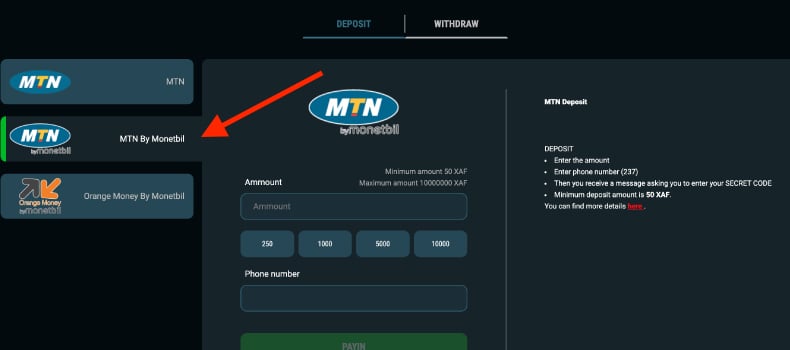 Deposit with ORANGE by Monetbill: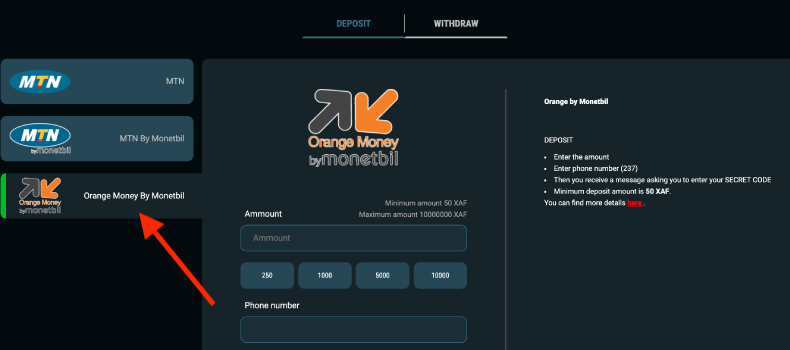 Deposit with MTN: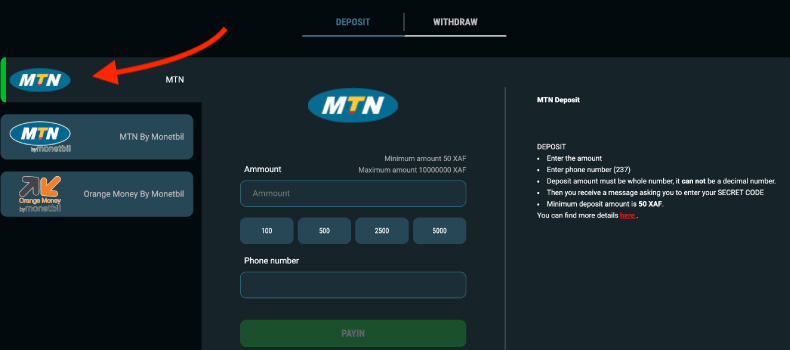 IN PRACTICE
__
Select the type payment from the left side menu. Enter in the field the amount you wish to deposit and enter your phone number.
For payment confirmation, follow the instructions according to the chosen payment method.
---